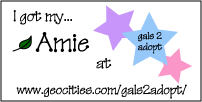 I chose Amie because she is adorable but mainly for her red hair. I have been very partial to redheads ever since my beautiful redheaded daughter was born sixteen years ago.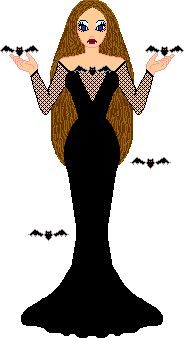 I chose my Vampire Goddess because I have always loved vampires. One of my all time favorite movies is "Interview With A Vampire" with Tom Cruise and Brad Pitt. I love Anne Rice's vampires. She creates very dark and romantic characters that I can't help but fall in love with. I thought this little vampirella was precious.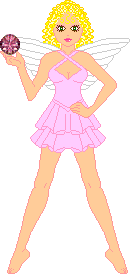 I wanted a Fae because it reminds me of my mother. When she was born her mother said she was so tiny she looked just like a fairy. She named my mother Fay. The name has now become a tradition. My middle name is Fay and so is my daughters. I chose this particular fairy because she is a birthstone fairy for the month of October, my birth month.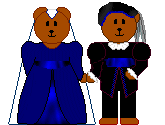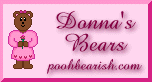 I adopted my Romeo and Juliet bears because I love Shakespeare and his era. Aren't they just precious!!